No Trial licenses for SMA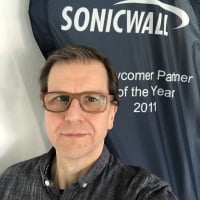 BWC
Cybersecurity Overlord ✭✭✭
Hi,
the demand is currently very high, but why isn't it possible to create a trial license for SMA 500v or 8200v on MySonicWall anymore?
Some customers prefer to see the product before purchase, or we need to set it up until the management gives the final order.
Is this for a reason and how could partners get quick access to trial licenses.
--Michael@BWC
Category: Secure Mobile Access Appliances
Reply
Tagged: