Built-in admin password change failure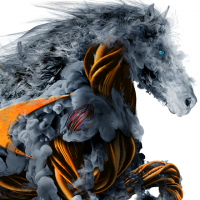 SonicAdmin80
Cybersecurity Overlord ✭✭✭
So something very annoying happened. I was changing the password for the built-in administrator account. It accepted the change but now neither the old or the new password work. Looks like dashes in the password are not allowed but the appliance doesn't warn about this. So I'm locked out of the built-in account.
I have another user account that is part of the "Sonicwall administrators" group and I can access the appliance through SSH with this account. Is there any way to reset the built-in admin password through this account either through SSH or the local ESXi console? The command "admin password" requires the old password but neither one works. I guess the new password is mangled because of the dashes in the password, but no idea what it could be now.
If it's not possible I have the tedious work of factory reset and re-configuration to be done in the future. Luckily I have a a conf backup from last night but there are lots of changes made since then. From the CLI I can perhaps output the recent changes from this other account.
Category: Virtual Firewall
Reply