What do you think of Contemporary Mode?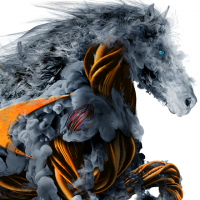 Unibusch
Newbie
What do you think of Contemporary Mode? Do you ignore it and proceed directly to Classic Mode?
On the Mysonicwall website, Contemporary Mode is the default display but I am finding it to be too unfriendly. I must wait 5 minutes for the Resources and Support - Download Center screen to be usable. Watching a spinner for that long is a waste of my time. In Classic Mode, I can click on Downloads link and the page is displayed immediately. From there, I can access the firmware, apps, etc.
Partial workaround- To see what firmware is available for my TZ600 in Contemporary Mode, I know I can go to the Product Management list and pick one of the Serial Numbers to get it but a more responsive Download Center is preferred. This will allow me to see the firmware but not applications like the GVPN Client.
I am not too fond of the Contemporary Mode displays for the MySonicWall website and while navigating the TZxxx's internal screens, but if Contemporary Mode is the company's direction, I will use it more but the user experience must be improved.
Reply
Tagged: