SonicWall and Layer 3 Device configuration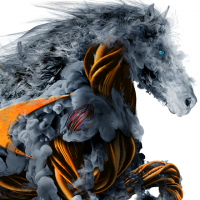 Nick_S
Newbie ✭
So I'm tasked with creating inter VLAN routing but without having full access to our network. We are using a SonicWall routing device and about 12 Ubiquity EdgeSwitch devices. At first we were configuring our network to use VLANs for added security, but because we just had everything talking to each other over the SonicWall, it wasn't very secure and things were slow moving across the VLAN (the SonicWall was routing every packet).
We deal with big files (6gig to 36 gig files) and we have two locations connected via high speed wireless device with SonicWall routers on both ends. I've been working to move our actual routing to a core Layer 3 switch at each building to speed up file transfers that don't need to cross the wireless bridge. I have success in moving files within the switch, but the global gateway doesn't work (clients on a switch routed VLAN can't find the internet, only each other). I have my client gateways configure as the switch VLAN address and the switch global address set to an IP that is on the same subnet as the router. We've tried to configure a static route for each VLAN on the SonicWall pointing to this global switch gateway, but no dice.
The trunk global gateway is on a virtual interface. Our VLANs are configured on the SonicWall with virtual interfaces. I don't know if these virtual interfaces are causing an issue with the VLAN routing packets BACK to the switch or not. I can ping anything in our building on any client connected to a routed VLAN, but it will not reach anything in the WAN.
Is there a step I'm missing with correctly creating a static route on a SonicWall router to enable a switch to perform Layer 3 actions to speed up file transfer? The core switch is moving files around 2 Gp/s over a LAG where as before I was lucky to get 500 Mp/s so it's half working. Thanks for the help.
Category: Mid Range Firewalls
Reply