GMS 9.2 Support on Azure / GMS vs NSM Roadmap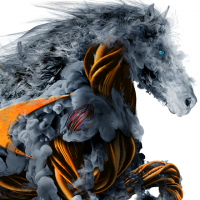 Cybersecurity_Team
Newbie ✭
Hi All,
I am very new to GMS and trying to understand few things basically I have two queries broadly.
First one is if the current GMS version 9.2 or 9.3beta is officially supported on Azure. I came across to following getting started guide for version 8.7 where it says
"SonicWall Global Management System (GMS) can now be deployed as software on a Microsoft Azure cloud computing platform"
https://www.sonicwall.com/techdocs/pdf/gms-8-7-software-getting-started-guide.pdf
However I do not find this mentioned any where in 9.2 Documents.( also I did find GMS it in Azure Market Place)
Second question I have is what is the difference between GMS and NMS if the requirement is to manage few hundred firewalls centrally and manage reporting.
Both products will continue to be offered or if there is any plan to EOL GMS. If that is the case then is there any migration plan for GMS on-prem to NSM Cloud as of today. (Btw i found this https://www.sonicwall.com/support/knowledge-base/sonicwall-network-security-manager-nsm-faq/200803090636870/, as I understand this is for NSM on-prem solution which is still in beta.)
Apologies if these questions are answered already, I have been reading posts here but I wasn't able to find any clear answers.
Category: Firewall Management and Analytics
Reply