In Regards to TZ-215 and Sonicwall DoS and XSS Vulnerabilities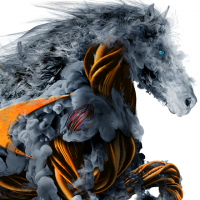 Tech6
Newbie ✭
In the document (https://www.sonicwall.com/support/product-notification/sonicwall-dos-xss-vulnerabilities/201015132843063/) two separate versions of 5.9.2 are called out as a solution path (.7-5o and .13-7o). When is one chosen over the other?
Reason I have 2 of these at 5.9.1.8-10o. There seems to be a reference gap for the .8 and .9 versions when the firmware's associated PDF is viewed, in that 2.7 refers to 1.7 and below (for usage) and 2.13 to 1.10 and above (for usage).
The reason is I am asking is I loaded the 2.13 version to one of these and it now appears to have not restarted. The unit is in a remote site for which I have no after-hours access, but I confirmed with the ISP that there isn't even a link state shown between their device and the TZ. Needless to say, I am deferring from doing the other one until I can see what has happened and try to find a solution path for the one I did try to update.
Category: Entry Level Firewalls
Reply