Some configuration help? I am losing my sanity.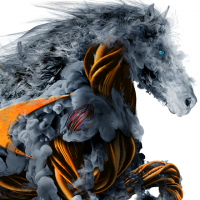 NetDel
Newbie ✭
Regarding a TZ400 with SonicOS 6.5...
I need to configure my firewall behind a comcast "gateway".
I need to allow a port (say port 12345) coming from a specific IP address (say 123.1.1.1). When it arrives at my site it has to get forwarded to port 2345 on statically assigned 192.168.7.20.
I put the Comcast in bridge mode , configured X1 as my public IP, configured X0 as 192.168.7.1 with DHCP from 10 to 200, Created by service and address objects, access rule, NAT... and nothing. No connectivity in or out.
I also tried taking the Comcast out of bridge, giving X1 an address within the Comcast range and sending the DMZ to the X1 interface and still nothing. I know there are a couple of video's showing the concepts, but I am missing something. Is there somewhere I can go to get some individual help on my specific problem without costing an arm and a leg?
Thanks!
Category: Entry Level Firewalls
Reply