NSA 4600 hangs when multiple users login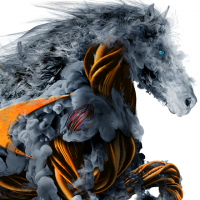 Espen
Newbie ✭
Hi, my company has about 550 users who need to login through Sonicwall NSA4600 to get access to internet. The Sonicwall syncs with our local AD.
But when more than lets say 20-30 users login at the same time the sonicwall hangs. Login-page is not responding and as an admin we cant login either. If the users login 10 by 10 or less it goes good but more than 20 it stalls and hangs completely when more than 30 tries at the same time. We have tried updated it and got some support earlier but when the man from support tried to restart it in the middle of working hours and users tried to log back on it stopped so we needed to stop all users for the rest of the day to get the sonicwall back up again.
And when i say hangs, its only the login page. Those who already got login has internet no problem. And we can login by SSH to the sonicwall.
Isnt the NSA4600 suppose to handle this many users? Is there anything we can do? We arent high-end IT-technician but we know our way around a network so we got help to set it up the first time.
Category: Mid Range Firewalls
Reply