Can I trust SonicWall's analysis?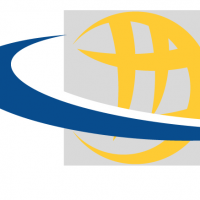 Larry
All-Knowing Sage ✭✭✭✭
Received the following email, with attachment ORDER_1910802.pdf.
Dear customer,
Thank you for choosing us and our products! processing your order.
Please note that your parcel might get in late due to COVID-19 alert. Your order № is WF50G0Y5W
We would like to let you know that your order may include a couple of packages with various conveyance dates.
It will be shipped out within 4 business days via DHL, per your request.
Your charge incorporates the whole cost and shipping costs. We really hope you will stay pleased with our products.
By any chance that you might want to change or drop the order, feel free to contact us through our Customer Service Center at: +1(716)-3094-249.
Respectfully yours, sport nutrition online store MegaBody Nutritions US.
This email has been checked for viruses by avast antivirus software
Clearly this is a scam.
I saved the PDF file and uploaded it to Capture ATP for analysis. The report came back clean.
I am curious to know what the contents of this file are so that I can write an article about this kind of thing and warn my clients. But...
I really need to know if I can trust the C-ATP result.
Any thoughts?
Category: Firewall Security Services
Reply