Subnets on an existing interface (x0)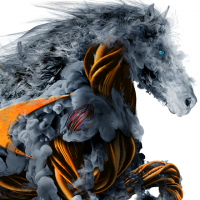 skunkworks
Newbie ✭
Some background. we have 1 large network and with our previous router we had one interface that did all the routing between 4 subnets (192.168.1.1->192.168.3.255) We bought the sonicwall tz500 and had a outside service come in and set it up. They used 3 interfaces hooked into our network to setup the 3 subnets. This seems to work ok except now all traffic has to go through the router if it is between subnets. This limits the data to < 1gb as the nics in the firewall are all 1gb. (instead of routing directly on our network)
My question is - can I setup our sonicwall interface (x0) to have a larger subnet mask? say 22?
So I would get rid of the 2 other interfaces (set to unassigned)
then have the nic set to
ip
192.168.0.1
subnet
255.255.252.0 = 22
Then (I think) any traffic would be routed directly between computers/servers when on different subnets instead of the traffic having to actually travel through the sonic wall router interfaces when between subnets.
Category: Entry Level Firewalls
Reply