Poor VoIP Quality - Samsung OfficeServ Behind a SonicWall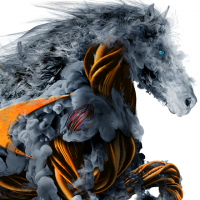 jd11
Newbie ✭
We have an on-premises PBX (Samsung OfficeServ 7100) connected to the X9 interface on our SonicWall TZ600. 
We just set up an IP phone at a remote location.
This phone works, and I can hear the other person fine, but they can barely hear me. They say my voice is choppy and broken up.
I tested this phone on a different internet connection, but they said my voice is still choppy.
Then I started looking at the SonicWall settings. In Network -> Zones, for both WAN and LAN, I unchecked all of these:
After that, they said my voice sounded perfectly clear. I then re-checked all of those boxes to re-secure our network.
I was hoping someone could help me with how to keep that voice clarity without disabling all of those security services on the WAN and LAN Zones.
After doing some initial research, it looks like I could create a custom 'PBX' zone for X9 with these security services disabled. Then I could create Access Rules like WAN -> PBX and PBX -> WAN. But to get that voice quality, I'd have to disable the security services on WAN, which sounds like a terrible idea.
Does anyone know what I should do in this situation?
Category: Entry Level Firewalls
Reply