Alert Messages from Firewall to CC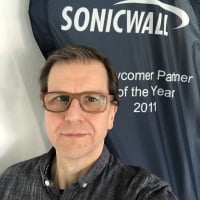 BWC
Cybersecurity Overlord ✭✭✭
Hi,
I tested recently the Client AV enforcement feature of Capture Client with a SonicWall TZ appliance. Sometimes the Capture Client does not get enforced, but thats another story. The main topic is the ability for forward Alert messages from the Firewall to the client, which is a feature I missed for ages.
In the past when an App Rule or App Control silently closed a connection the enduser on the client couldn't see what happened and what caused the connection problem. There is now a feedback where some Alert messages got forwarded from the event log to the corresponding Client.
But it's not really helpful, because the Notification (seen here on macOS) does not disclose any reasonable information. The show button does not have any function at all. All the user can see that there was some kind of incident, but nothing more.
Will this be changed in a future release to gain the full potential of this great feature?
--Michael@BWC
Reply