SSLVPN over MOCA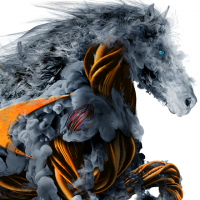 Wanderer45
Newbie ✭
I am using Sonicwall's NetExtender SSL VPN client on Windows 10.   I have reliable Internet access (Verizon FIOS) at home and decent wifi coverage. The Verizon router has a coax cable connection for its "WAN/Public" interface.  However I have several computers at home and sometimes they need to talk to each other and LAN speeds .     Having a network switch on a wired connection makes this easier.  (Having each machine use wifi for the internet but a network switch with automatic private ip addressing for LAN communications was really clunky.)
I recently moved my home office from one part of the house to another.   Rather than running an Ethernet cable across the length and height of the house I purchased a MOCA adapter to leverage the coax "TV" cable connection to the top floor.    I then ran standard Ethernet cable from the MOCA box to my new home office.
Internet access seems great. SSLVPN sessions however disconnect after several minutes. (This is with both NetExtender and the Sonicwall Mobile Connect client.)   On the old connection or on wifi the session would remain up for hours or even days.   
The Sonicwall GlobalVPN client (non-SSL ) is however relatively stable.  Which makes me think that there may be something more complicated going on specific to SSL VPN traffic -  maybe the frame size is too small? Or there is a conflict between the internal and external traffic on the same cable.  
Since many of my coworkers have found the GlobalVPN client unreliable, I would like to see if I can solve the SSL VPN issue over MOCA in case someone else runs into the same problem. 
The firewall/VPN server in the office is less than 1 year old. 
Appreciate any advice.
Thanks
Reply
Tagged: