Browsing old Discussions / Comments in profile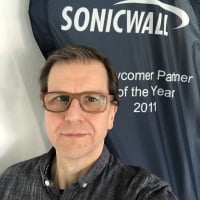 BWC
Cybersecurity Overlord ✭✭✭
Hi @Chris (and fellows)
I was looking for an old comment of mine and was trying to browse through my old posts via my profile by clicking discussions or comments on the right side of the navigation.
But it shows only 10-20 comments and when clicking on "more comments" or "more discussions" the same 10-20 entries are getting displayed.
This happens on Google Chrome on macOS, maybe someone can look into this.
--Michael@BWC
Reply