Routing Question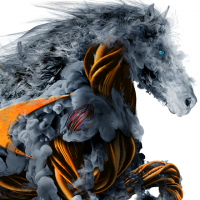 cammjwo
Newbie ✭
Hello All,
I have been having some difficulty implementing this. Say we have two sonicwalls at each site across two sites.
Site A:
Sonicwall 1: 192.168.1.0/24
Directly connected X4->X4
Sonicwall 2: 192.168.1.1/24
Site B:
Sonicwall 1: 192.168.2.0/24
Directly connected X4->X4
Sonicwall 2: 192.168.2.1/24
The idea was to have "servers" reside on their own network on the sonicwall 2's with site-to-site vpn tunnels between them. Then the "user" network completely isolated on the sonicwall 1's, those two with site-to-site tunnels between them.
Then at each site each sonicwall would be connected over X4 and routes configured that if a server was requested it would be done over this connection. That works great for the "local" server, however due to the site to site vpn tunnel configured "local servers" -> "remote servers" the remote servers are not accessible.
Can anyone help me with my route/vpn issue? Or possibly recommend a better solution? The goal we are trying to accomplish are really to isolate the two networks and while it might be counter intuitive, the belief is that managing rules to protect the server network will be a bit easier in this configuration.
Thank you!
Category: Virtual Firewall
Reply