Enable SIP Transformations for LAN to LAN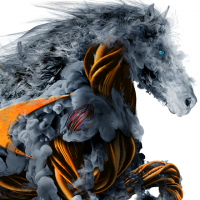 LTAdmin
Newbie ✭
I have a question about the SonicWall Config for VOIP phones. I have softphones on Interface X0 (LAN zone) communicating with a phone system on interface X4 (LAN Zone). The documentation says:
"Selecting Enable SIP Transformations transforms SIP messages between LAN (trusted) and WAN/DMZ (untrusted)."
So, my question is – Is this only for LAN to WAN traffic? Or will this also transform SIP messages between LAN and LAN? 
More details:
NSA 3600 with SonicOS Enhanced 6.5.3.2-14n
Interface X0: 192.168.1.1/24, LAN Zone, network for computer laptops and servers.
Interface X4: 172.26.0.2/24, LAN Zone, network for phone system and IP desksets.  
Firewall access rule allows any and all from LAN to LAN.
NAT Policy translates the source to X4 IP for Inbound X0 to outbound X4.
The softphone (installed on a laptop) can connect to the phone system, get dial tone, and place a call. But I have a situation of "they can hear me, but I can't hear them". So, it looks like I need to enable SIP Transformations. But the documentation seems pretty specific about LAN to WAN and doesn't mention anything about LAN to LAN.
Seems like a simple omission, but I'd like to know if anyone knows for sure before I proceed.
Thanks!
Category: Mid Range Firewalls
Reply
This discussion has been closed.