TZ 300 Internet Speed after reboot 230MB+, in approx 5 minutes speed drops to 90MB (+/-)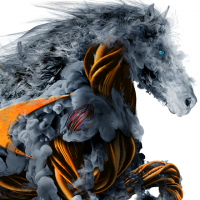 Revup67
Newbie ✭
Greetings,
If you like challenges this is may be for you
I have done this test several times as far back as 1 month ago: after rebooting the TZ 300, the speed is tested normally around 230MB of 250MB monthly plan. After 5-10 minutes speed drops to 85-90 MB on all PC devices. Hard wired or not. I have repeated this test multiple times
I have followed every single instruction on the speed issues noted on the Sonicwall support site for the TZ 500 without success and other Sonicwall links such as:
https://www.sonicwall.com/support/knowledge-base/troubleshooting-network-throughput-latency-and-bandwidth-issues-with-a-sonicwall-utm/170504563958424/
We are not using a VPN of any type. This is a small office only 2-3 computers running at a time and an NAS drive. All CAT 6 hard wired except a Surface tablet. The TZ 300 is the main router behind the modem. There are are two other switches and also another Wireless router acting as an AP (not router - it feeds off the Sonicwall). I've rebooted all of these to no avail. When I connect a laptop directly to the modem I do get the 230+MB d/l speed. More LAN mapping info below
What's been checked:
Turned off the NAS drive
Unplugged the Access Point which has wireless devices and other hard wired devices, no change.
Firmware - 6.5.4.5-53n May 2020 for the TZ 300
Using 3 different DNS servers in the TZ 300: OpenDNS is #1 about 1ms response, our ISP DNS is #2 and Google DNS is #3
WAN (X1) was changed from Auto to Manual 1Gig no help on all X ports. I then got a bit more creative and changed 1Gig to 10 MB and then ran a speedtest result which was 3.71MB. It should have been 10 MB or rather close. If we compare at 1gig or at 10MB there is one commonality, about a 60% reduction in speed in both settings ( 230MB drops to roughly 90MB and then with X1 set to a 10MB setting, speed drops to 3.71MB). It would appear certainly something is throttling this router. I tested every reasonable MTU setting via command prompt from 1500 down to 1300 (our need is for for Cable use, not DSL, ADSL or PPPoE). Wound up with 1474 (1446 + 20 + 8) which consistently had the shortest Avg Response time to both Google and Yahoo @ 18-19ms (tested both). Previously was set to 1404. The options Fragment Non-VPN is enabled and Ignore Don't fragment is unchecked. Multicast is On (i've toggled both on and off, no help)
Also, no Security Services are enabled except Base which is set to Performance Optimized. 
BWM is set to None
Changed DPI to SPI Maximum, no luck.
PC Netcards are set to DHCP (no static for IP or DNS). All Network cards are set to 1 Gig Full Duplex or Auto detect (tried all combos), Power saving settings on cards are Disabled.  
LOG - Name resolution is set to None 
All FW rules have Allow Fragmented Packets checked both Default and Custom 
Only 1 custom NAT rule exists for the NAS drive alone, all of the other NAT rules are default 
I've also checked the Connection Logs, there's only 127 entries, not hundreds or thousands which could indicate a client system acting as a malicious server. All listed devices are proper and within our LAN
I have also tried every suggestion at this link: https://community.spiceworks.com/topic/1962415-tz300-only-getting-40mbps-throughput-supposed-to-be-100mbps
I can provide screen captures if that helps.
The Mapping info of our LAN is : Surfboard Cable modem -> Sonicwall -> goes to 8 port 1 gig switch -> goes to wall jacks and 1 other 4 port 1 gig switch and also a router acting as an Access point with DHCP enabled and WiFi 'on' (the WiFi on the TZ 300 leaves much to be desired).
Again, after a clean reboot of the TZ 300, speed is great for about 5 mins or so then the speed drops from 230MB to about 90MB. Any thoughts or other ideas Greatly appreciated.
Rev
Category: Entry Level Firewalls
Reply