Release Announcement SMA100 Series Release v10.2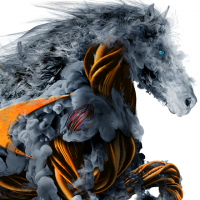 [Deleted User]
Cybersecurity Overlord ✭✭✭
The SonicWall SMA Team is pleased to announce the web-post of SMA100 Series Release v10.2 
For organizations that deploy and manage on-prem, cloud and hybrid IT environments, SonicWall Secure Mobile Access (SMA) solution delivers best in class secure remote access to corporate applications. SMA100 series v10.2 brings in support for Public Cloud (AWS/Azure), TLS 1.3, SAML IdP, Let's Encrypt and many more enhancements.
New Features and Enhancements
SMA 10.2 includes the following new capabilities to the SMA100 Series
SMA500v support on AWS/Azure   
TLS 1.3 Support
SAML IdP Support
Let's Encrypt Integration
SMA100 series v10.2 is a Feature Release and can be downloaded from MySonicWall. Please refer to the release notes and technical documentation for more details about the new features and enhancements.
Supported Platforms
SMA 200/210
SMA 400/410
SMA 500v [ESXi/HyperV/AWS/Azure]
Category: Secure Mobile Access Appliances
Reply