Mails suddenly stuck on ESA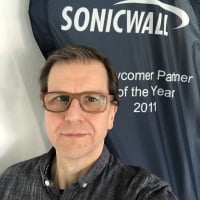 BWC
Cybersecurity Overlord ✭✭✭
Hi all,
for any reason since yesterday my ESA (10.0.6) stopped delivering mails properly, outbound mails got stuck in the queue with the following reason, e.g.
Timed out, status = ETIMEDOUT while connecting from dispatch.bwc.de (0.0.0.0) to smtp.customer.com (1.2.3.4)
On the firewall I can see that the ESA is reaching the destination server on the internet, it's no connectivity issue though. Sometimes the mails are going through after a while, but mostly they are stuck. Sometimes a manual force delivery succedes but not always. All kinds of remote servers are affected, no pattern visible.
No changes were made on my end and I'am somewhat confused.
--Michael@BWC
Category: Email Security Appliances
Reply