Confused about the order of adding SonicWaves to WCM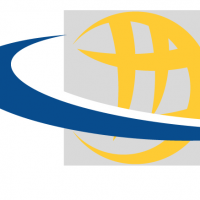 Larry
All-Knowing Sage ✭✭✭✭
In the WiFi Cloud Manager 2.0 Getting Started Guide (Nov 2019), it states:
Creating a Wireless Network Hierarchy
When you initially log onto the system, you must have a wireless network hierarchy for your tenant before you can add a location, zone, or device
Then:
Managing Devices
After creating a network hierarchy, use the WiFi Cloud Manager to register and configure devices for management and protection. This section contains device management procedures for WCM:
Registering Devices
There are two types of devices in the WiFi Cloud Manager network, Access Point (AP) devices and Client devices that can connect to the APs in the network. When you initially log onto WiFi Cloud Manager, all devices registered in MySonicWall are listed as inventory on one of two screens, the Network > Devices > Access Points screen for access point devices, and the Network > Devices > Clients screen for client devices. New AP devices can be registered and added to zones within locations. Before you can add a device to a zone, you must create the wireless network hierarchy, if you have not done so, from the Network > Network Hierarchy screen. This procedure is explained above in the Creating a Wireless Network Hierarchy section of this guide.
My take on this is: I should be able to log on to CSC, select my Tenant, click on Wireless, and pre-define my Locations and Zones.
The reality is, CSC will not let me! When I click on the wireless tab, I get:
Thus I am forced to register the appliance first, and then build Locations, Zone, SSID, and all the rules.
So is it the documentation that is not describing the correct order in which to do things?
Or is it the development team who coded the Wireless CSC tab who didn't code what was documented?
In either case, I think it is ludicrous NOT to be able to pre-define set up information before APs are delivered to the client site...
Category: Wireless Network Manager
Reply