Changing the language to Spanish (TZ350)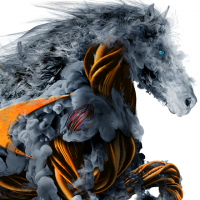 Crobkmm
Newbie ✭
Hello,
This is my first time working with SonicWall it came highly recommended by the IT manager of the company I started with. I will be deploying multiple TZ350s (Two as a router/firewall and one as a firewall only) to area that will require me to change the language to Spanish. I have found the language option in the settings and the only option is English.
I'm guessing I will have to download an updated firmware and or some additional software. I tried looking trough the support section and I didn't see anything for the TZ350 or firewall/routers. I have not registered the devices yet because I do not have that information and will not until I get into country.
If I have to register can I change the registration later on? Is it possible to setup everything in English and then switch over to Spanish or will I have to do the setup on Spanish. My Spanish is very limited I hope to avoid having to do the setup in Spanish if possible.
My last question is, is it possible with the TZ350 to configure an additional port or a secondary connection for load balancing?
Respectfully,
Crob
Category: Entry Level Firewalls
Reply