Using Reactions on Posts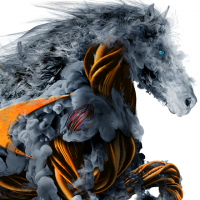 [Deleted User]
Cybersecurity Overlord ✭✭✭
Reactions are a quick 1-click response to discussions and comments. After each post and comment, a row of reactions will appear. Members can click one (and only one) Reaction to each post and reply. The post will show a running tally of how many of each Reaction it has received. Clicking a different reaction will switch how you reacted. Clicking the same reaction a second time will remove it.
Types of Reactions:
Flag - flagging a post has a few different options.

Spam - Allow you to report any spam that gets posted so that it can be removed as quickly as possible.
Abuse - Report posts that are abusive or violate the SonicWall Community terms of service so that they can be alerted to a moderator's attention.

Helpful - Helpful comments bring new information or perspective to the discussion and increase the value of the conversation as a whole.
Like - A like is a general approval of a post. Enough likes will promote a post.
Make sure to utilize likes, helpfuls and flags to let other users know you appreciate their contributions.
Reply