Best Of
While the recent pandemic has changed the way companies conduct their businesses, perhaps forever, the basic requirements for continuously improving security, faster throughput, and simpler product lines, while maintaining and improving value, still remains a core requirement. This means the ideals of Boundless Cybersecurity are more relevant than ever. Organizations need to protect against the explosion of exposure points and risks from remote and mobile workforces.
SonicWall is excited to announce one of the most important product launches in the company's history. We are introducing the following enhancements and additions to the Capture Cloud Platform:
SonicOS 7.0 — Streamlines the security experience with a highly intuitive interface, ensuring familiarity, reducing training and slashing deployment times. The redesigned UI/UX balances convenience and control, offering device dashboards, redesigned topologies, SonicExpress mobile app support, and simplified policy creation and management.
SonicOSX 7.0 — Empowers governments and distributed enterprises with greater levels of scalability, protection and control. The enhanced OS simplifies policy, auditing and management — offering greater levels of visibility with a UI/UX designed for distributed enterprises and governments.
SonicWall Network Security Manager (NSM) 2.0 SaaS — Offers unprecedented speed, scalability and reliability for comprehensive firewall management across the largest distributed enterprises. The cloud-native NSM enables organizations to optimize, control, monitor and manage tens of thousands of network security devices — including firewalls, managed switches and secure wireless access points — from anywhere via a simple cloud interface.
SonicWall NSsp 15700 —  Offers multiple 100/40/10 GbE interfaces, revolutionary multi-instance capabilities and high-speed threat analysis, enabling organizations to safeguard millions of connections without compromising security. Designed for enterprises, governments, data centers and service providers, these high-end firewalls future-proof your investment by allowing you to scale security to meet dynamic connection requirements as the number of devices and users continues to grow.
SonicWall CSa 1000 — Brings SonicWall's award-winning Capture ATP service on-prem, giving government, healthcare and other organizations subject to compliance or data residency restrictions the same protection currently offered in the cloud. Enhanced with Real-Time Deep Memory InspectionTM (RTDMI), CSa 1000 analyzes a broad range of file types, detecting and blocking threats that target zero-day exploits, suspicious files and even side-channel attacks, such as Meltdown, Spectre, Foreshadow, PortSmash, Spoiler, MDS and TPM-Fail.
 SonicWall TZ570 & TZ670 — Represents the first desktop firewall form factor to offer multi-gigabit (5/10G) interfaces for connectivity with SonicWall Switches or other networking devices in SD-Branch deployments — all with threat prevention speeds up to 2.9 Gbps. These next-generation firewalls feature integrated secure SD-WAN, Zero-Touch Deployment, TLS 1.3 and 5G support, and more innovative features that reduce costs and save time.
To learn more about SonicWall's new products and enhancements visit www.sonicwall.com.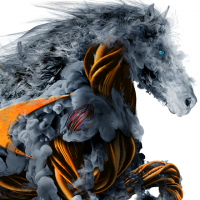 kayvon
In the wake of the COVID-19 pandemic, organizations are discovering a new business normal. To help businesses safeguard their newly boundless workforce, SonicWall is launching Secure SD-Branch and SonicWall Switches.
SonicWall Secure SD-Branch
SonicWall Secure SD-Branch solution is an integrated platform that secures connectivity and transforms user experience at branch offices by combining Software-Defined Local Area Network (SD-LAN), Software-Defined Wide Area Network (SD-WAN), security and centralized management for distributed enterprises. This platform enables your branch offices — regardless of how many you have — to take advantage of cheaper connectivity with headquarters, enable adoption of BYOD (bring your own device) and SaaS applications, and scale easily as the number of mobile devices increases.
Introducing SonicWall Switches
An integral part of the SD-Branch solution, the SonicWall Switch delivers high-speed switching while providing unparalleled performance and manageability. Available in seven models, its unified security posture, high port density, Power over Ethernet (PoE) options and multi-gigabit performance capabilities make it ideal for SD-Branch deployments. The SonicWall Switch is completely firewall managed: Admins can easily manage the switch from a single pane of glass via Capture Security Center. 
With SonicWall Secure SD-Branch and SonicWall Switches, you can safeguard your growing distributed workforce from advanced threats, all with a lower TCO. To learn more about these solutions, visit www.sonicwall.com
SonicWall system software/firmware releases advanced features and functionality for the SonicWall security appliances. The release model help us to make the right choice when it comes to deciding which software or firmware version to load onto the firewall security appliance. The different release categories are explained below. These release categories are common to all SonicWall security appliance models.
I hope this information will help users/customers to differentiate between the firmware versions and give them an idea to choose the right firmware version for their security appliances.
General Release:
General Release software is a mature, widely deployed and proven release, suitable for typical use cases and is the software of choice for reliability. General Releases are used for production environments.
Feature Release:
Feature Release software is a new release that introduces major new features in the product. A Feature Release has gone through multiple & thorough engineering, quality, alpha, and beta test cycles and is being launched for general availability. A Feature Release is a candidate to move to General Release after the maturity criteria is met. Please refer to the release notes for list of major features.
Maintenance Release:
Maintenance Release software includes bug fixes and enhancements made to a previous release. Maintenance Release is gone through engineering & quality test cycles and is launched for general availability. Maintenance Release is a candidate to move to General Release after the maturity criteria is met. Please refer to the release notes for full details.
Initial Release:
Initial release software is the first release of a new product.It is recommended to upgrade to General Release upon availability.
Hotfix Release:
Hotfix releases contain the latest fixes and patches, and are provided to customers who are looking to address specific issues. Eventually hotfixes releases are integrated into the Maintenance/General release.
Beta Release:
A Beta release is feature complete but likely to contain a number of known or unknown bugs. The focus of beta testing is reducing impacts to users, often incorporating usability testing. Beta version is often useful for demonstrations and previews within an organization and to prospective customers. Beta firmware's are not recommended for production environments.
Saravanan