SMA 100 series - Radius NAS-Identifier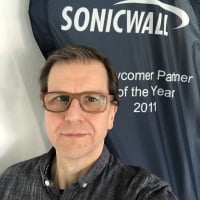 BWC
Cybersecurity Overlord ✭✭✭
Hi fellow SMA admins,
the unimposing update 10.2.0.1 for the 100 series is bringing a new feature with it (it was already there in at least 10.2.0.0 but was broken for subsequent radius challenge requests) called NAS-Identifier including the portal name.
Maybe the gods are listening, I requested that feature in 2019:
To have the ability to distinct between different portals on the radius server, it would be great to be able to set a NAS-Identifier in the radius settings. The main driving problem is that the radius server just sees the ip address of the SMA and cannot differentiate between portals. If I define multiple domains (radius) on the SMA, pointing to the same radius server and having a NAS-Identifier sent with it, this would solve the problem.
I would like to have this changed a bit, and make the NAS-Identifier configurable in the Radius (Domain) settings instead:
Sent PortalName as NAS-Identifier (as it is right now)
Sent Custom Value as NAS-Identifier
This would be helpful if two Radius driven Domains are connected to the same Radius server backend, no distinction would be possible at the moment.
Is anyone else having this demand, because I'am little under the impression that Radius isn't very common for SMA 100 deployments? I would also like to see some Radius custom variables, they are already there for Active Directory.
--Michael@BWC
Category: Secure Mobile Access Appliances
Reply