SMA 100-series - 10.2.0.1 Device ID messed up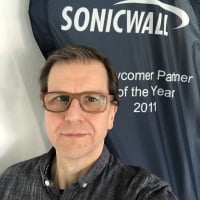 BWC
Cybersecurity Overlord ✭✭✭
Hi,
without any hint in the Release Notes, it seems that the gathered Device ID for Device Management changes between 10.2.0.0 and 10.2.0.1 which causes trouble if approval method is set to manual and no admin on hand to approve.
It affects at least Windows clients, testing with an iPhone kept the old Device ID.
This is caused by the updated version of SMAConnectAgent.
--Michael@BWC
Category: Secure Mobile Access Appliances
Reply