Routing Query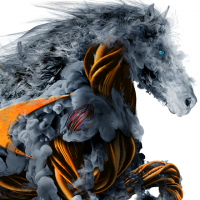 Jason_W
Newbie ✭
We currently have a Sonicwall on an internal network at a site and until a recent change by the Internet Provider to their filtering service everything was working fine.
The setup had the internal network on 10.204.81.* and the WAN Interface of the Sonic on a static address of 10.204.80.2 with the Gateway router on 10.204.80.1. The new filtering service needs to see the internal LAN IP Addresses of the devices to authenticate and at the moment all the system is seeing is the NAT Address from the WAN of the Sonicwall on 10.204.80.2 and is rejecting them as they're not recognised.
I'm by no means a network specialist but know enough to at least get close but this one has me stumped. I've read that a Layer 3 switch could do this but then I know the Sonics can do some Layer 3 routing so if the two networks were setup as VLANs on the Sonic could I then pass the Internal LAN IP Addresses to the host Router so that the filtering service sees what it needs to see to work?
Setup at the moment is below:
ISP Router 10.204.80.1 - Sonicwall WAN 10.204.80.2 - Sonicwall LAN Interface 10.204.81.1 - Internal Network 10.204.81.*
Any pointers would be welcome.
Category: Mid Range Firewalls
Reply
Tagged: