TZ 270 - 7.0.1-R1262 - VPN Tunnel Issues?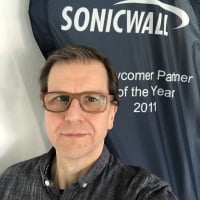 BWC
Cybersecurity Overlord ✭✭✭
Hi,
a newly deployed TZ 270 is giving me a hard time with VPN Tunnel. A connection to another TZ 500 worked fine for a couple of hours, but suddenly it stopped, I still need to investigate if this is P1/P2 lifetime related. It ended in "Remote Party Timeout" messages on both sides.
Usually with disabling/enabling the connections on both sides it could be fixed for the moment, but not in this case. I had to restart the TZ 270 to get it working again.
Are there any known problems for IKEv2 between Gen7 and Gen6? While the problem occured I switch to IKEv1 Main Mode, but no luck without reboot either.
One thing to be noted, the TZ 270 is behind a WAN router having the TZ 270 as Exposed Host (NAT ALL, you guessed it right, Fritz!Box).
--Michael@BWC
Category: Entry Level Firewalls
Reply