L2TP VPN Connection Failing on TZ670 with SonicOS 7.0.0-R906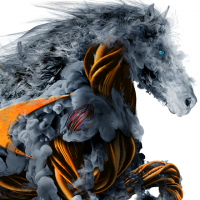 scottkeen
Newbie ✭
Edit: Mods: Please move this to the appropriate Category -- probably "Mid Range Firewalls"
I just replaced our NSA2600 with a TZ670.
I copied over the EXACT VPN settings from the NSA2600 to the new TZ670.
My users cannot connect with L2TP VPN, they get this error in Windows:
"The L2TP connection attempt failed because the security layer encountered a processing error during initial negotiations with the remote computer."
L2TP VPN was working perfectly fine on the NSA2600, but with the EXACTLY SAME settings, L2TP VPN does not work on the TZ670 with firmware SonicOS 7.0.0-R906
I have also tried the knowledgebase articles for setting up L2TP VPN server and checking Windows settings for the connection, and I've checked that I have the HKLM PolicyAgent key in the Registry. As I said, L2TP VPN on our Windows computers was working fine with the NSA2600, but does not work with the TZ670.
Please advise.
Category: Mid Range Firewalls
Reply