Redirecting an IP address on the local LAN?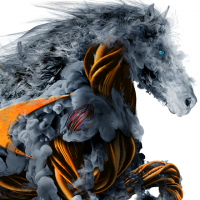 PDXPaul
Newbie ✭
Hi, trying to do something here that may or may not be really possible. We have 2 gateways on our LAN - one is the TZ400 that everyone uses for internet, the other is a Centurylink DSL modem that the VOIP traffic goes out on. The phone system & all of the handsets are configured to use it as their gateway, I don't think it is anything other than an internet service line. But, I don't have access to its configuration. I do have access to the phone system & phones.
TZ400 is 192.168.1.1
CL modem is 192.168.1.254
A couple of times recently, Centurylink has gone down in the area, knocking out all of the phones. I figured if I could change their gateway to the TZ400 this would get them back up temporarily - maybe even set it as a secondary gateway as a back-up in case this happens again (and perhaps vice-versa for the rest of the network, poor-man's failover. . .) But I'm not real familiar with the phone system and it seems to be a little more complex than just a setting or two, so not wanting to make a mess and sink a bunch of time into it I thought that if there were a way to just re-route the .254 traffic to .1 then nobody would be the wiser & we could get back in business . . . is that feasible somehow? Obviously it wouldn't be "routing" since they are on the same subnet. Maybe something like adding the .254 address to the TZ400's lan port (can it have more than one?) and just disconnecting the CL modem? Right now they are all port-shielded together but I could break one off & give it that address - would that do the trick?
Or if I could get into the CL modem, I could set its gateway to be the TZ400's LAN IP, but I don't know if it would allow me to do that on the same subnet. But again, I could break off an interface for this purpose & give it a separate subnet, then make that the gateway (or secondary gateway) on the CL modem. But so far I haven't been able to get those credentials.
Any feedback or other tricks for this? Thanks!
Category: Mid Range Firewalls
Reply