Capture ATP - maximum number of Files per hour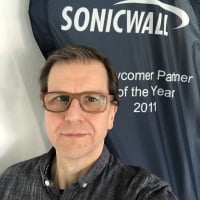 BWC
Cybersecurity Overlord ✭✭✭
Hi,
while browsing through a TSR I've got reminded of a limit I was curious about for a while. It raised my attention when the CSa got announced.
The value for "Maximum number of files transferable per hour:" for Capture ATP on a TZ 400 and 670 shows 50 and on a NSA 4600 the value is 900.
Aren't these values ridicules low, considerung the potential power of a TZ 670 for example? Even the smallest customer is hitting these limits pretty fast.
--Michael@BWC
Category: Entry Level Firewalls
Reply