Replacing SSLVPN Certificate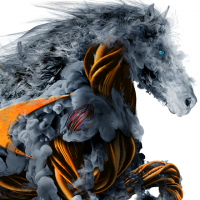 Disconnected
Newbie ✭
I have a certificate that is apparently in use, but I want to change it to use a new one.
I have the new one imported and it shows in the validated column as "yes".
The current certificate shows expires in x days in the validated column.
If I click the (X) button associated with the current/active certificate, an error message appears at the bottom right side of the page "Error: Cert is being Used by: https".
To attempt to address, I went into SSL VPN, SSL VPN Server Settings & changed the drop down for Certificate Selection to the new Certificate and then clicked "accept"
>This didn't work.
>I restarted in case required. This also didn't resolve.
I then changed the LAN management to allow http traffic and logged in to manage the firewall while not using https & attempted again -again this didn't work.
What am I missing?
Category: Mid Range Firewalls
Reply