Is there a way to do a L2 VPN between Sonicwalls?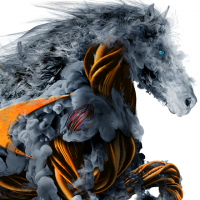 Corners
Newbie ✭
As I was setting up some equipment for a client I was planning creating a L2 VPN tunnel to their network so I could easily set everything up remotely before going on site to swap out equipment.
I have done this quite a bit with other manufacturers equipment (Cisco, Mikrotik, etc) without issue but I was never able to find a way to do this between 2 TZ's.
I contacted support and they indicated that Sonicwalls did not have this capability. I was shocked and reached out to our SW rep and he did some looking and found the same thing and suggested I post here.
This would be the first time that I have found something that the Sonicwall could not do better than most.
I must be missing something or SW uses different terminology or something.
For clarity other manufaturers call this EoIP or L2VPN but its a non-routed VPN that connects 2 networks transparently using a vpn tunnel.
Thoughts?
Thanks,
Richard
Category: Entry Level Firewalls
Reply