SMA 210 and Let's Encrypt issue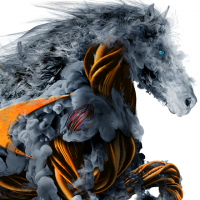 BrianM
Newbie ✭
Wondering if there is a KB that details the Let's Encrypt process? The only info I see is in the firmware release notes.
When I try to generate an SSL cert from Let's Encrypt, I get a failed to generate message. In the acme.sh.log file, I see it trying to connect but the verification from Let's Encrypt fails. I see the following line:
"[Fri Jun 12 08:47:40 EDT 2020] myexternalwebsite:Verify error:Fetching http://myexternalwebsite:/.well-known/acme-challenge/LongKey. -Timeout during connect (likely firewall problem)"
Current SMA 210 with newest firmware in LAN mode.
I have a TZ500 with newest firmware and use the Public Server wizard to create access to the SMA210 (for port 443 only). Public DNS point
I have multiple portals that use virtual hosts.
Portal A has xxx.xxx.xxx.67 that NATs to 192.xxx.xxx.11
Portal B has xxx.xxx.xxx.69 that NATs to 192.xxx.xxx.12
I added HTTP to my SSL-VPN services in the TZ500 rules but I still get the error.
Anyone have any clues?
Category: Secure Mobile Access Appliances
Reply