Blocking IP/URLs with a TZ400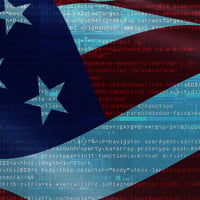 Twizz728
Newbie ✭
Hello all,
I've asked this question a couple times in different ways on this forum and each time there have been some good answers that I've run with. For this question I would just like to know what the best way to block traffic to an IP or URL would be.
My situation is this. I receive a weekly email from a vendor of collected malicious domain and IPs. I'm currently going into the content filter object and adding the address to the URL list objects section. I currently have 11,000 IPs and URLs that have been provided to me over the years and these are split up into 3 URL object lists and for each URL objects list I have to create a CFS profile object. Each URL list is full (5000 entries) to I'm continuously adding URLs and IPs to these lists and every year I have to create a new URL list and a new profile object telling it to block everything in those lists.
Is this the best way to do this or is there an easier way? I wish there was a way for me to point to one large txt file of all the URLs and IPs and just update that every week instead of have to check each week to make sure I've not went over the 5000 entry mark in the CFS URL Object list.
Any advise would be greatly appreciated.
Thanks!
Category: Entry Level Firewalls
Reply
Tagged: