SMA 500v VPN - NECLI - automated connection by script - login/name + certificate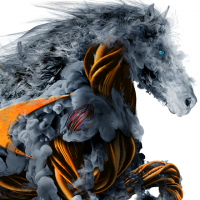 KRu_vys_CZ
Newbie ✭
Hello,
i have issue here to create cmd/bat file for automated connection.
The main goal is, our contractor use some robot on his server which use this bat file and autamtically connect vpn to our organization and use 2 factors login/password + certificate.
I tried to connect by CMD line to our org. from out, and it was sucessfull.
I used this syntax:
"
NECLI connect -s 1xx.xx.xx.xx -d Domain -u User -p Password
Connecting...
There is a problem with the site's security certificate.
Warning: The name on the security certificate is invalid or does not match the name of the site.
Do you want to proceed? (Y:Yes, N:No, A:Always trust, V:View Certificate)y
Connected successfully.
"
But i need login/pw + certificate.
Do you have idea how it is work?
Which certificate, where generate it, where import certificate to SMA 500V? And how to do it in CMD windows line?
My setup is:
Model: SMA 500v
Firmware Version: 9.0.0.2-13sv
NetExtender Service Version is: 9.0.277
NetExtender Agent Version is: 1.0.53
Reply
Tagged: