sonicwall / cisco switch Configuration ( 2 separate LAN networks using 2 different ports)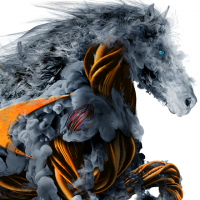 janvic123
Newbie ✭
I have sonicwall 5600 connected to L3 switch using 2 ports X0 LAN and X2 HR zone.
sonicwall X1 has a public IP connected to ISP
i configured X0 as LAN for a different network and X2 as a HR zone for a different network. Both ports are connected to the cisco 3750.
3750 configuration
vlan 2
int vlan 2 192.168.1.1/24
vlan 5
int vlan 5 192.168.5.1/24
vlan 10
int vlan 10 192.168.10.1
ip routing
2 ports going up to sonic wall as access port. 1 for vlan 2 and 1 for vlan 5
CLIENT 1. vlan 5
ip add 192.168.5.5/24
gw : switch 192.168.5.1
client 2
vlan 2 ip add 192..168.1.5/24
gw switch 192.168.1.1
what's working
Both client 1 and 2 can reach server in vlan 10.
Both client can ping the switch
switch can ping 8.8.8.8
wha'ts NOT working
clients can ping their respective network on the sonicwall firewall
clients cannot ping 8.8.8.8
cannot access internet from the computers
traceroute to 8.8.8.8 from client shows it gets to the core and stops there.
Category: Mid Range Firewalls
Reply