TZ-600 need to open port TCP and UDP for Pitney Bowes machine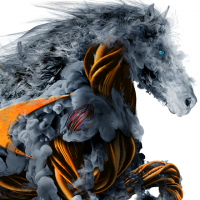 Kent_Ward
Newbie ✭
I am sure this is simple and I am just overlooking it.
Client has a Pitney Bowes SendPro C Series machine with sealer, stamps, scale and label printer. At random it won't work. They power cycle it, disconnect and reconnect LAN and in a day or 4 it will work for a few days.
It has static IP that I can ping at all times. Pitney Bowes wants a lot of stuff opened up. Here is the link: https://www.pitneybowes.com/us/support/article/000047632/networking-and-connectivity-details-for-the-connect-series-and-s.html
I have 443 and 80 opened in general, not specific to their websites. Down in the link they want port 53 opened for DNS lookup. Both TCP and UDP.
I created "service objects" for both and then a Service Group with both of them combined.
I am lost as for what to do next.
I called Tech support twice but after 20 minutes on hold their music started causing me ti have a tik.
Category: Entry Level Firewalls
Reply