Frustrated with Tech support...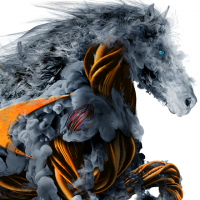 ratherman
Newbie ✭
Case - 44014215
I just purchased (5) TZ670's to replace some TZ600's and a TZ400. I have one tz670 that is getting a DoS attack (Never had an issue with the tz400 at that location and the new tz670 was fine for about a week before the attack). I opened a support case 1 week ago. The office has been down. The first couple of support individuals were no help. I am not onsite and at this point the SonicWall is only accessible (WAN) for about 1 minute before I can no longer ping it. The LAN interface is accessible locally but there is only so much we can do with regard to support. It was up yesterday for over 2 hours and the senior tech support person could not figure anything out. In fact, he had it so screwed up that I had to email a prior backup and talk someone through locally to import a previous config just so we could access it again. I spoke with another senior person today, but we could not do anything as it was not accessible. It is at P2 priority. I told them to escalate it again. I am so frustrated with getting quality tech support. And I am frustrated that the SonicWall can be brought down so easy.
Looking for direction - has anyone else been in a similar situation with a DoS?
Thank you,
John R.
Category: Entry Level Firewalls
Reply