Got issue VPN site2site after replace NSA 3600 by NSA 3700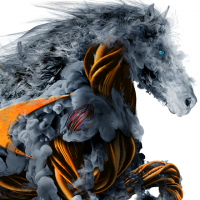 tungton
Newbie ✭
Hi,
Today I've encountered the issue with VPN site2site. After I replace NSA 3600 with NSA 3700 ( using migrate tool from sonicwall). I figured out that VPN site2site did not work ( not green status) and I got some error log below:
"RECEIVED<<< ISAKMP OAK IKE_SA_INIT (InitCookie:0xf8f3a407a9fa2980 RespCookie:0x0000000000000000, MsgID: 0x13800000000) (SA, KE, NONCE, NOTIFY: NATD Source IPNOTIFY: NATD Destination IP, VID)"
and "IKEv2 Initiator: Remote party Timeout - Retransmitting IKEv2 Request".
I've already checked the shared secret key and setting had matched with 02 sites and also tried with almost KB from sonicwall but It seems did not work.
Please help me to resolve this issue.
Thanks, Tung
Category: Entry Level Firewalls
Reply