How best to use NSM Templates in the migration from Gen 6.5 to Gen 7 devices?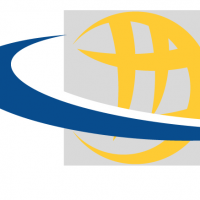 Larry
All-Knowing Sage ✭✭✭✭
I have a fleet of Gen 6.5 TZ firewalls that will - eventually - migrate to Gen 7 devices.
They each contain a slew of Address Objects and Groups that are common across all my clients' environments. For example, I use Datto appliances for BDR and Networking. I have more than a dozen Address Objects to use as exclusions from some Security Services and Geo-IP filtering, along with the one Address Group to house them. The same applies to SentinelOne, ConnectWise, and others.
I would like to consolidate those objects across UTMs and build the appropriate Templates in NSM for a new (fresh) deployment. I'm looking to see if there is some kind of import functionality that would allow me to quickly build the necessary entries.
If there isn't (and I don't suspect there is after reading the doc), does anyone have a recommended approach for creating dozens of entries in a short amount of time?
The last thing in the world I want to do is retype all of this stuff in the cloud (which is what I have been doing in "land-based" deployments over the past 10 years).
Thanks!
Category: Network Security Manager
Reply