DEAG Implementation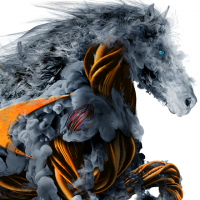 webbdj
Newbie ✭
I am endeavoring to implement DEAG (Dynamic External Access Groups) across most of our client's sonicwalls, so we can build rules to allow access to Microsoft Update servers, ESET servers, RingCentral, Teams, etc....
I set up a dedicated website on AWS/Cloudfront (in part because of the CDN capability).
On that site, I created a "microsoft.txt" file that contains the list of subnets in CIDR format (xxx.xxx.xxx.xxx/xx), one per line. I set the protocol to HTTPS, and I can successfully load that file without errors from a browser. (SSL passes, etc).
When I attempt to load it, I get this on the stats icon:
Err: Connection Failure.
File format failure: "-"
The sonicwall log reports
Configuration failed: Download Dynamic Group Object, changed to [downloadDynGroup]
I figured that since it was HTTPs, and the documentation states that it would be a web page, I created an html format file with only the html tags, body tags, and a BR at the end of each line.
That yields the same results.
I tried a smaller file with just plain IP addresses in it. No Dice.
Sonicwall's documentation on the file is pretty sparse. Any guidance???
Category: Mid Range Firewalls
Reply