Basic WAN GroupVPN setup on Dell 12800 SOHO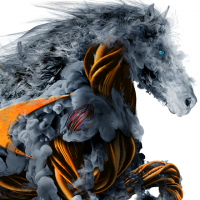 Keith_Andrews
Newbie ✭
Hey there!
New to VPN configuration on the SonicWall. I followed the instructions to a T with regard to setting up a WAN GroupVPN and adding a Local User account. Now I just need to determine how to go about allowing limited access to a specific appliance on our network for a local HVAC company to be able to access. They prefer the VPN method which is why I'm trying this out first, before going the public IP route.
I have already assigned a static IP on node X0 for the management controller the HVAC company wants to access. Is there a way to limit their access to just that device through the VPN tunnel, or would it require creating some sort of new zone and adding that IP into the zone?
I should also mention I am very unfamiliar with what "network" choice I should choose for the local user account under VPN Client Access Networks. I was guessing maybe LAN Interface IP, or LAN Subnets? Any help would be greatly appreciated! FYI, this is for a public school, not some multi-million dollar a year corporation.
Thanks!
Keith
Category: High End Firewalls
Reply