HA Firewall NSA-3600 and Portchannel comutation problem.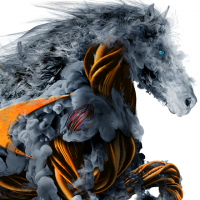 Tiago_Zacarias_1
Newbie ✭
Dears, good morning.
I need help with my sonickwall NSA-3600.
I have a Scenario in which I have port-channel configured and then I need to monitor the physical ports and when all physical ports are status down the HA of the sownickwall should switch to the secondary sonickwall in the active/standby scenario. What happens is that when the first physical port of the port-channel drops, the HA already switches to the secondary box. Then I found the option in HA that must be macarda and that informs that the active box should only switch when there are no physical ports raised in the port channel, but even marked it doesn't work, when one of the ports falls the sonickwall switches to the second box. Could someone let me know if this is a bug or if it is confguration. My version of SonickOS 6.2.5.3-35n.
Category: Firewall Security Services
Reply