NSA 3650 Trunking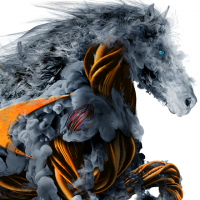 truckbox
Newbie ✭
I am having a hard time understanding trunks on this NSA 3650.
This is what I have -
I created three Wifi networks in the UniFI controller
Devices - VLAN ID 6
Guest - VLAN ID 5
Corp - LAN
The Wifi networks are boradcasting. However, the internet cannot be reached on Devices and Guest.
In the NSA two DHCPs configured for VLAN ID 6 and 5. Corp pulls DHCP from network DHCP server and works fine.
I have two APs - one is plugged into port 9 and the other on port 11 in the NSA. These ports are shielded to X0.
I created two virtual interfaces that are port shielded two x1 - X1:V5 Guest and X1:V6 Devices.
This is where I get confused and I have read the following article - How can I configure VLAN trunks for extending networks to PortShield groups? | SonicWall
I go into Switching / Vlan Trunking
VLAN ID 2 on X0 interface has the following member ports - X8, 9, 10, 11, 16, 17, 18, 19, 0.
To make VLAN ID 5 and 6 work would I just click the Trunked check box on VLAN ID 2?
Category: Mid Range Firewalls
Reply