Sonicwall - Packages Lost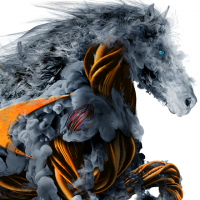 INE
Newbie ✭
I have the following setup here:
Server A: 192.168.0.10
Server B: 172.28.0.11
Server C: 172.28.0.20
On Server B there is a job running to extract data from a database on Server A, and to write it to a database on Server C. The Traffic between A and B is routed through a Sonicwall NSA 3650. There are no security features enabled between those subnets, and no ports blocked. However, this data transfer always fails after some time.
What I tested so far:
- Permanent Ping between the servers: in 24 hours, there are 2 pings lost
- Packet Monitor in Sonicwall: The packet monitor doesn't show any dropped packages
- Add a second network interface to Server B, so it's also in the 192.168.0.0 network; the job works without any problems, so the issue seems to be on the Sonicwall
- Set the security level of the Sonicwall to "Performance Optimized" – no difference
Can you give me any advice how I could further investigate and solve this issue? 
Category: Mid Range Firewalls
Reply