DNS sinkhole: 1drv.ms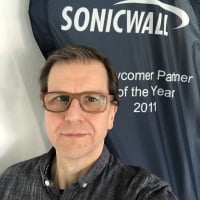 BWC
Cybersecurity Overlord ✭✭✭
Hi,
why on earth is SonicWall putting "1drv.ms" on the DNS sinkhole list?
Even the firewall appliance is not used as DNS resolver from the client and "Enforce DNS Proxy For All DNS Requests" is not enabled, 1drv.ms is blocked by DNS sinkhole, which is a good thing in general, but odd in this case.
This applies to SonicOS 6.5.4.4, but probably others as well.
--Michael@BWC
Category: Mid Range Firewalls
Reply