Sonicwall has always affected voip equipment | Port filtration and Device Timeouts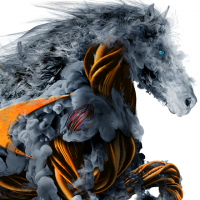 bob
Newbie ✭
Good afternoon team,
Sonicwall equipment in general at all low and mid levels attempted have had the same issue with voip equipment.
Issues being:
1) by sending recovery_on_timeout_expires intermittently where phones need to be rebooted to restore their connection.
2) Phone requesting a port somewhere in the range of 5060-5080 and the phone being assigned a random port in the 10000+ range by the sonicwall.
Steps followed:
Step 1: 
-Firewall > Service Objects > Create service object 
2 objects, for our port ranges 5060-5080 for SIP/VOIP registrations and 2 objects for port ranges 10k-30k for audio.
SIP port 5060-5080 TCP and UDP 
10000-30000 UDP and TCP
Step 2: 
network > services > 
Firewall > Access Rules > Add > from ALL, to ALL, source ANY, destination ANY, 
(create 1 for each of the service objects you created)
Step 3: 
For SIP ALG go to VOIP > and uncheck all boxes with the exception of "Consistent NAT" which should remain ENABLED. 
Despite addressing these settings, both TCP and UDP are given random port assignments from the sonicwall despite requesting the 5060-5080 range. Please advise if there are reports in the past this was resolved for, and advise steps to adjust the TCP/UDP timeout as well as it may help the issue.
Category: Entry Level Firewalls
Reply
Tagged: