SMA 100/1000: RDP Bookmarks no german umlauts in Firefox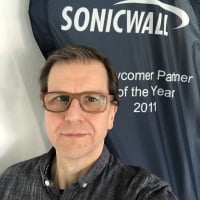 BWC
Cybersecurity Overlord ✭✭✭
Hi,
a customer with a SMA 6200 (12.4) called me today and reported that the RDP bookmark (HTML5) isn't working properly if connected via Firefox browser. The german umlauts (öäüÖÄÜ) do not get recognized and it looks like a mix-up of german and us keyboard layout. Everything is fine with Chrome, but the customer wants to stick with Firefox.
I remembered the same situation on SMA 500v and tested it on my appliance, and same goes for 10.2.0.3 on a SMA 500v connecting to RDP HTML5 Bookmark using Firefox.
Is there a solution to solve this and get the keyboard working as expected?
Latest Firefox version, doesn't matter if Client is running macOS or Windows 10.
--Michael@BWC
Category: Secure Mobile Access Appliances
Reply