TZ250 DMZ Setup Issues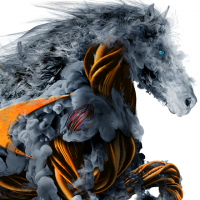 MSYFlyer
Newbie ✭
I have a TZ250 running 6.5.4.7-83n and am having trouble setting up a DMZ.
(I have changed the first 3 fields, the network portion of actual IP addresses for privacy reasons. The 4th field (host) is exactly as provided by the ISP, COX Communications)
I want to set up a DMZ for multiple addresses that aren't NAT'd. They're for individual VM's on a Windows Server 2019 running Server 2019 Datacenter Version and each VM has a dedicated physical NIC. These NIC's will connect to the DMZ Port via a dedicated switch or VLAN.
Before needing to set up multiple static IP's, the site had 1 Static IP –
Static IP               9.9.9.34
S/N Mask           255.255.255.128
Gateway             9.9.9.1
I requested a change to 5 static IP's and expected to receive a block of 8 with 5 usable, Instead I received the following:
Static IP's
9.9.9.34
9.9.9.3
9.9.9.7
9.9.9.9
9.9.9.11
9.9.9.15
Gateway             9.9.9.1
Subnet mask     255.255.255.192
NETBLOCK          9.9.9.0/26 which translates to a range of 9.9.9.0 – 9.9.9.63
The WAN Zone Parameters are 9.9.9.34, 255.255.255.128, 9.9.9.1 (DNS's are immaterial)
I set up a DMZ using the Portshield Wizard to set up a WAN/OPT/LAN and changed the Unassigned Port to a DMZ.
I've had no luck in configuring the Port. I 've tried a variety of configuration parameters.
When I change the Zone from Unassigned to DMZ the screen is populated with Static IP Mode, IP Address 0.0.0.0, S/N Mask 255.255.0.0, Gateway 0.0.0.0
I have tried        
9.9.9.3, 255.255.255,192, 0.0.0.0
9.9.9.3, 255.255.255.128, 0.0.0.0
And each of the other assigned Static IP's
Each time when I click OK the setting reverts to Unassigned, 0.0.0.0, 0,0,0,0, N/A
What am I missing?
Thanks in advance for any help.
Category: Entry Level Firewalls
Reply
Tagged: