Port forwarding SSH services in sonicwall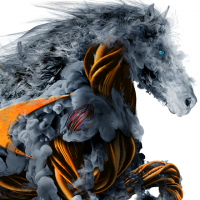 Lucas
Newbie ✭
Dear support
I have setup the port forwarding sFTP services over SSH in SonicWall TZ400 device as per attached. The setup is following the sonicwall documentation for port forwarding ftp services to internal ftp server like filezilla and have tested working well for filezilla ftp server. But however this method does not work for SSH services although I see there is traffic flowing from WAN to LAN and vice versa from the packet monitor but however there is no traffic register in the sFTP server log and the client thus has "failed authentication" message.
And I have tested out the same setup using watchguard firewall and works perfectly to the same sFTP server. Meaning the client is able to login successfully and there are traffic registered in the sFTP sever event logs.
Appreciate your kind sharing of sFTP server setup over SSH as its not the same as FTP server. There must be some other settings required inorder for SSH services to work.
Category: Entry Level Firewalls
Reply